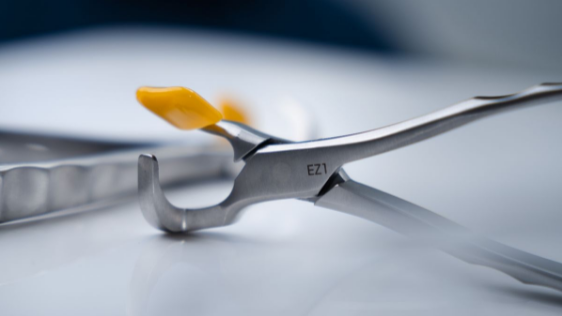 It is no longer necessary to forcefully pull out a tooth. Now you just gently roll the tooth out with Physics Forceps. When traditional extractions can take up to an hour you can extract a tooth in less than 4 minutes with Physics Forceps.
LESS TRAUMATIC ON YOUR PATIENTS … LESS STRESS ON YOU!
How does it work?
The Physics Forceps place a constant and steady pressure on the periodontal ligament which allows hyaluronic acid to build up, causing the periodontal ligament to release the tooth.
The tooth will then "pop" or elevate occlusally/coronally 1-3 mm. The tooth is then delivered occlusally with a hemostat or bone rongeur. The Physics Forceps has acted as a lingual elevator.
Leave a reply →