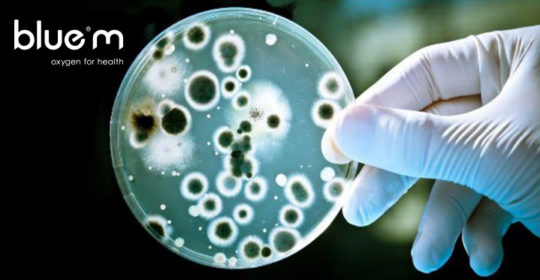 24th January 2018:  The University in Toronto has executed an in-vitro evaluation of antimicrobial activity of Blue®M mouthwash. The aim of this pilot study was to evaluate the antibiofilm and antimicrobial effects of Blue®M mouthwash against the caries pathogen Streptococcus mutans.
Dr. Céline M. Lévesque has concluded that Blue®M mouthwash solution is effective in killing unicellular (plantonkic) and multicellular (biofilm) of S. mutans caries pathogens, and more effective than chlorhexidine. Interestingly, blue®m is particularly effective at killing older thicker biofilms (3-d-old) that are usually less susceptible to antimicrobial treatments than younger biofilms.
The conclusions are an absolute breakthrough and confirms the findings of Blue®M's founder Dr Peter Blijdorp which were made decades ago.
The full report may be downloaded by copying and pasting the following link:  https://www.bluemcare.com/wp-content/uploads/2018/02/2018-In-vitro-evaluation-of-antimicrobial-activity-of-BlueM-mouthwash_-a-pilot-study.pdf
Leave a reply →